Preferred trait combos for scout weapons
Mabiki
Member
Posts: 1,726
✭✭✭✭✭
For those who use and appreciate scouts like I do, what are your ideal trait combinations for different situations? What would be your perfect tools?
For Outpost Defense, I figure damage and crit bonuses are best, and active traits like swift strike obviously are no benefit for the AI defense. I can see interrupt being helpful in some setups.
For any attack mission, I would think gold swift strike with lethal and destructive would be sweet, or maybe luck to stack on a lucky survivor, but I've also seen the value of threat reduction on some challenge maps.
So what are your "perfect" scout weapons, whether it's in your inventory or just a dream?
To start, here are my current go to scout weapons, plus the one I'm thinking about upgrading before the weekend event is over, They're not perfect, but they do the trick, and I have some decent level 20 and 21 shanks waiting for me if I don't find that Unicorn first.
(FYI my survivors are level 19, so base weapon level 19 upgraded to 22 is the best I can handle atm)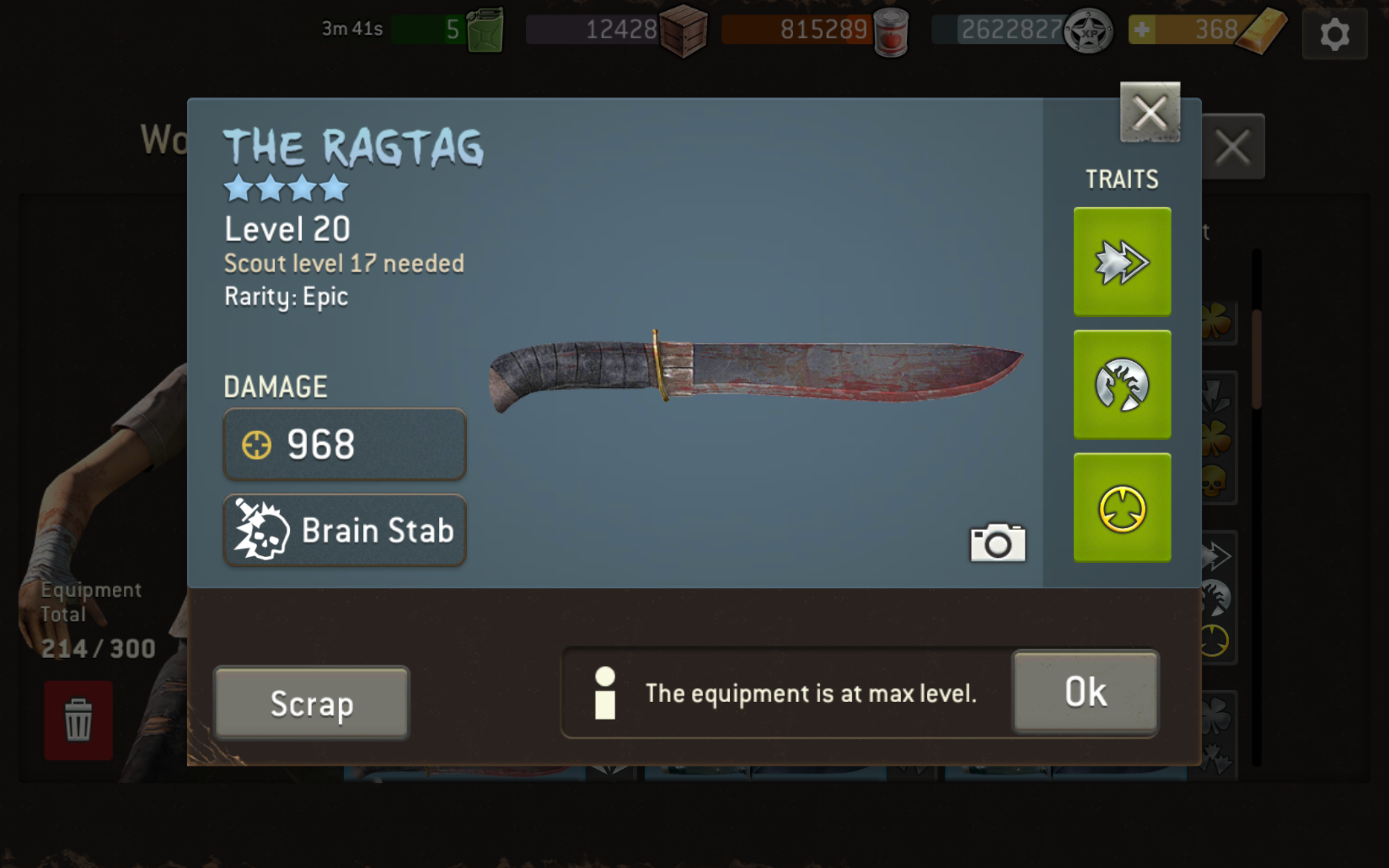 Comments
Categories
344

Welcome

21.8K

The Walking Dead: No Man's Land

4.6K

Bugs & Issues

1.5K

Off Topic