Why TJS has been less active on the forum lately.......
TJS
Member
Posts: 4,272
✭✭✭✭✭
Early this week I woke around 6am and while out on my balcony I could hear what sounded like a kitten crying.
It's nothing too usual so I didn't take much notice.
Later in the morning I could still hear the kitten but couldn't see anything so again I just trying to ignore it.
Around noon I could still hear this kitten so I went to investigate. Once out on the street I couldn't hear it. I went back down about half an hour later but again couldn't hear anything. I put it in the back of my mind and went about my usual daily routine.
This changed as earlier into the afternoon I once again could hear this kitten which made me grow concerned, something was odd about this. I went back onto the street to investigate.
Once on the street I could this time clearly hear the kitten and it was obvious it was coming from under a nearby parked car. I crawled around and under the car but could not see the kitten. It was then it became obvious this kitten was in fact trapped under the bonnet of this car and had no way to get out.
I was rather frustrated as I attempted serval times to un-latch the bonnet with no success. The day was quite warm and the car in full sun. I truly feared the cat would not survive.
I asked serval neighbors to try to find the owner but again with no success. I had little choice but to leave a note on the car's window and hope the owner would come back soon.
I pretty much stayed on the balcony the rest of the day, waiting for the owner and making a couple more attempts to open the bonnet myself.
Around 6pm the owner finally appeared and I rushed down stairs fearing he might not see my note and start the car.
Finally we opened the bonnet to find this tiny kitten. Totally in fear, with the appearance of a wild beast the kitten attacked me while I pulled her from the engine bay. Tearing into my hand, my blood flowed but I held her tight and tried to comfort her.
She's only a few weeks old and I am having to feed her milk with a syringe. I've adopted her and named her 'Bonnet'.
So if you've been wondering why I've not been as active on the forum this week, you now know why.
(Edited spelling, punctuation)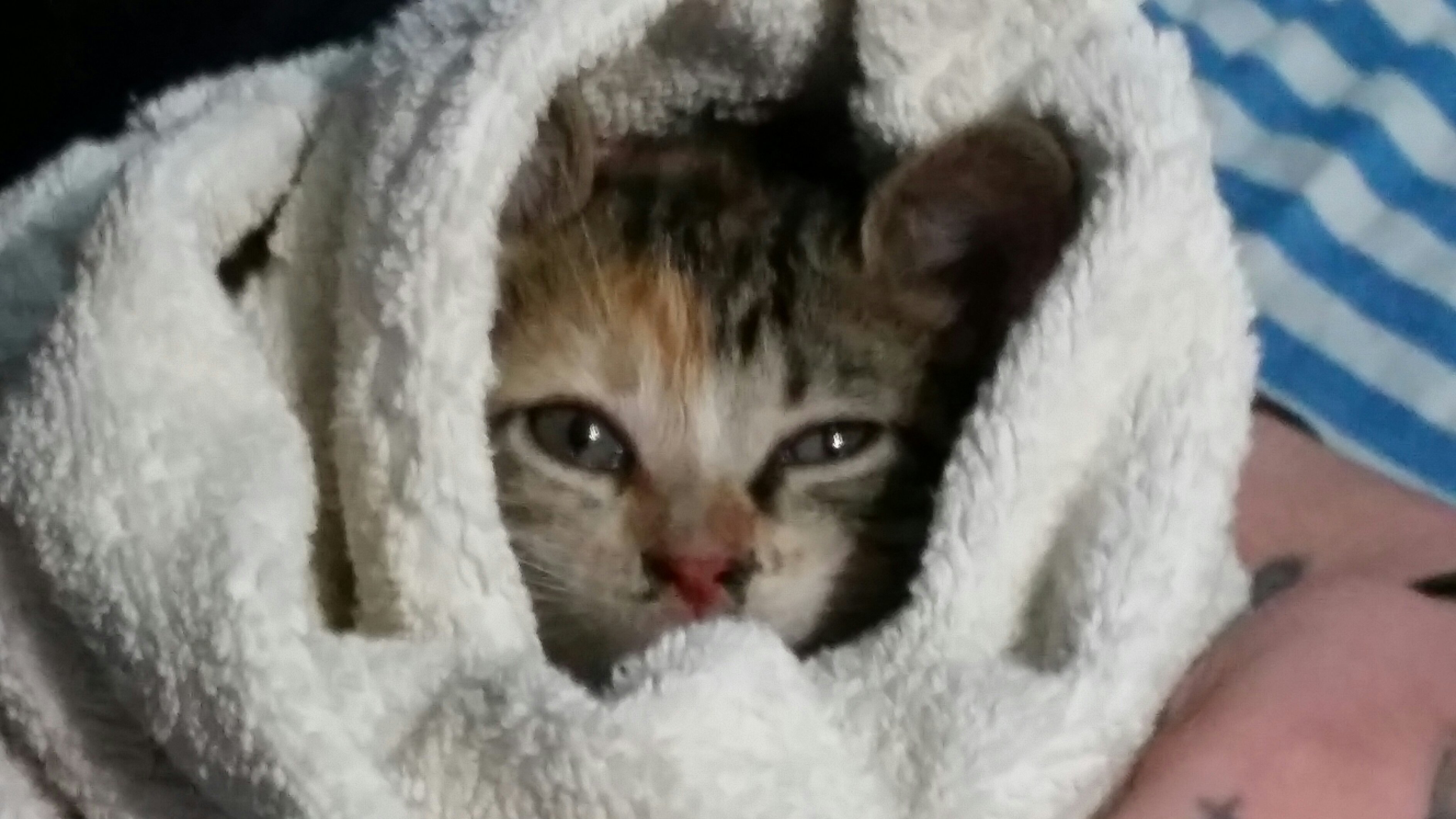 Comments
Categories
339

Welcome

21.8K

The Walking Dead: No Man's Land

4.6K

Bugs & Issues

1.5K

Off Topic