"Assault" Weekend.. An educational video.
Disclaimer: This post and video have no political bend to it. It is meant to show (in real life) what an
AR-15 can handle. The individual firing the weapon is former military and the AR-15 shown has a fully automatic lower. What 'fully automatic lower" means is an individual firing the weapon only needs to hold the trigger back and rounds continue to fire. This type of lower requires a "tax stamp" from the US government to possess, is very expensive and difficult to obtain. With that, enjoy 830 rounds in ~ 7 minutes..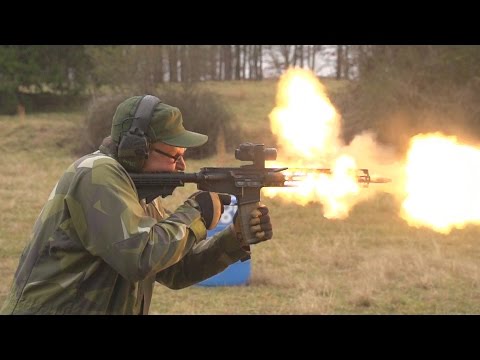 https://www.youtube.com/watch?v=BSizVpfqFtw
And I will put this here, AR doesn't stand for "assault rifle".
https://en.wikipedia.org/wiki/AR-15_style_rifle
Categories
343

Welcome

21.8K

The Walking Dead: No Man's Land

4.6K

Bugs & Issues

1.5K

Off Topic