Thank you for the Monday-Tuesday event NG!
JayZ
Member
Posts: 3,692
✭✭✭✭✭
The timing of everything really worked out perfectly. Players had enough time (and bundles) to grind and upgrade their Training Grounds and Workshop.
I activated the free update gas/XP booster right before the 5s upgrades started, and was able to upgrade 35 survivors and 35 pieces of equipment to max level.
And, the reduced guild gifts stacked with all of the other events. My guild family and some of our close friends were able to organize 4 gifting guilds to exchange gifts and help each other out.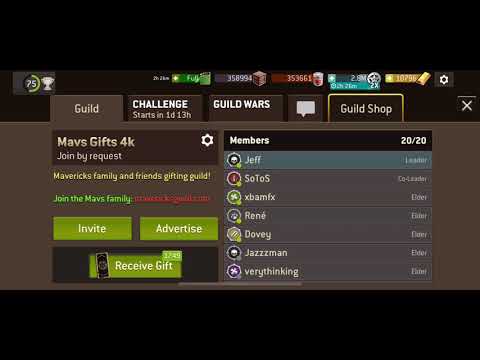 https://www.youtube.com/watch?v=MU-XRqur6fc
Now, between last week's challenge, and then yesterday with double distance, 2k+ gifts, and a scrapping/upgrading frenzy, I am ready to put down the game for a week
Comments
Categories
343

Welcome

21.8K

The Walking Dead: No Man's Land

4.6K

Bugs & Issues

1.5K

Off Topic