Interruptor trait bugged
@Lexia
could you and the team have a look at the interruptor trait? Now with Primed Interrupt has become a valuable trait, but unfortunately it's a bit bugged.
It only works on the main target of the overwatch attack. 
So, for any survivor with a multi-hit weapon, it will only interrupt the main target, even if the overwatch hits many targets. This is different to all other traits, like cripple, which can affect any walker hit by the overwatch shot.
The reason it is like this also seems obvious. Since interrupt is not a status effect, it will only have an effect on the walker which is currently moving. Any other walkers hit by a overwatch attack have not yet started their move (or already did their move) so any attack sequence that could be interrupted have not yet begun.
See for example this short video from
@darkdestination
: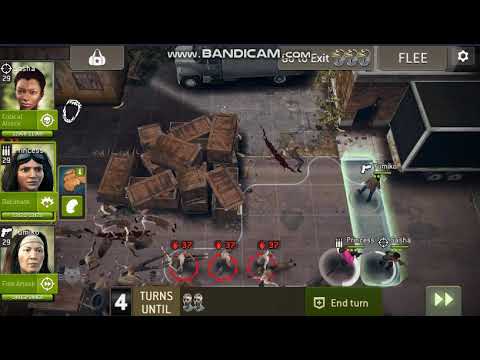 https://youtu.be/6ZbIdx73Or4
His hero has gold interrupt and a lot of lucky so it's 98% chance of triggering (we did several tests so it's not a case of bad luck). The first walker is interrupted, but the second one is not and is free to attack.
Possible fix: make interrupted a status effect (like crippled) but make it 1 turn only, i.e. so that it is disappeared when the walker's next turn starts.
Ingame username: Jubjab
Comments
Categories
339

Welcome

21.8K

The Walking Dead: No Man's Land

4.6K

Bugs & Issues

1.5K

Off Topic