False survivor and equipment event time?
You gotta to be kidding, this is so dumb. The timer for the event clearly says
4d 23h, 
so we should still have the whole week right? Why is it that when trying to upgrade a toon, I still have the regular upgrade time, unless I basically just got scammed out of a gas booster.
Edit: It disappeared, but still a waste of a gas booster.
@Lexia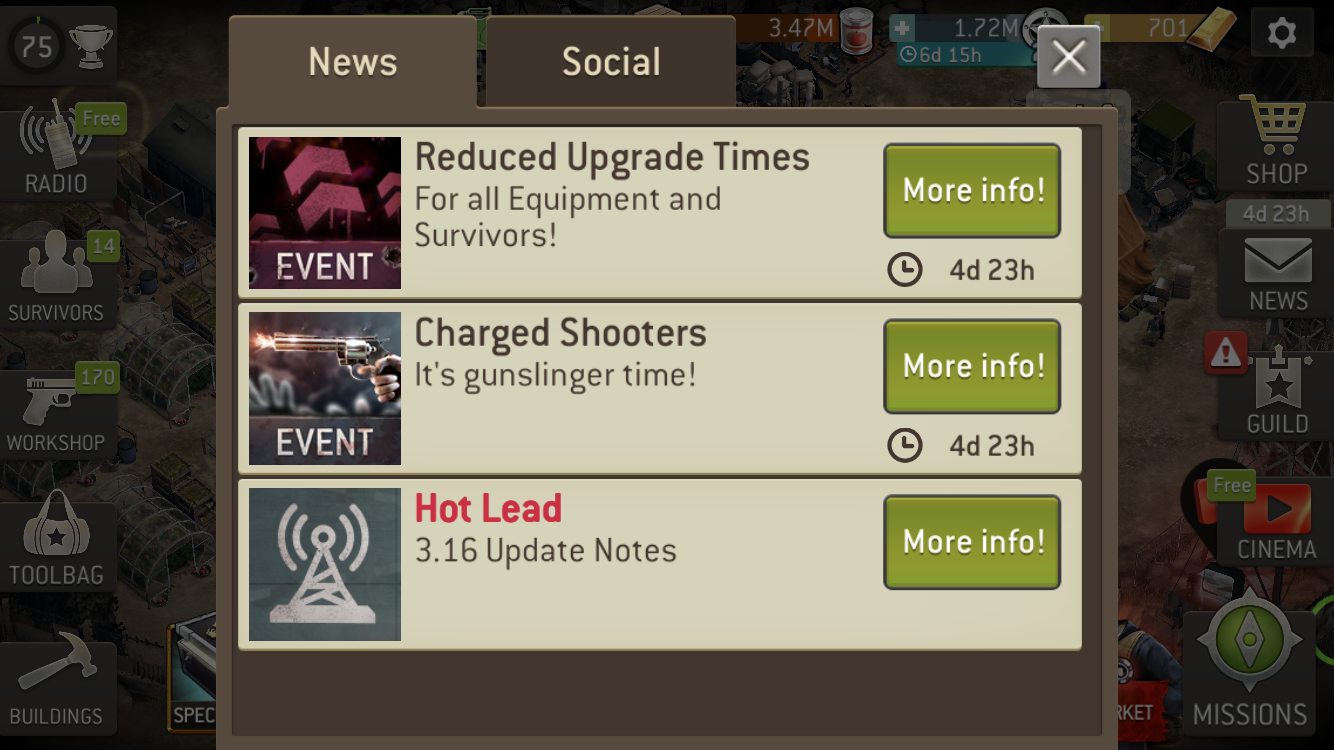 Comments
This discussion has been closed.
Categories
343

Welcome

21.8K

The Walking Dead: No Man's Land

4.6K

Bugs & Issues

1.5K

Off Topic