Rerolling Sasha Badge Traits for Gold - Is it worth it?
I am thinking of spending some gold on Re Rolling badge traits for some of my top heroes...
Has anyone else done this and how much did you spend as was it worth it?
If I got a % boost for matching Ruthless, Lucky or Critical Aim would it be worthwhile?
What is the max damage you can actually achieve?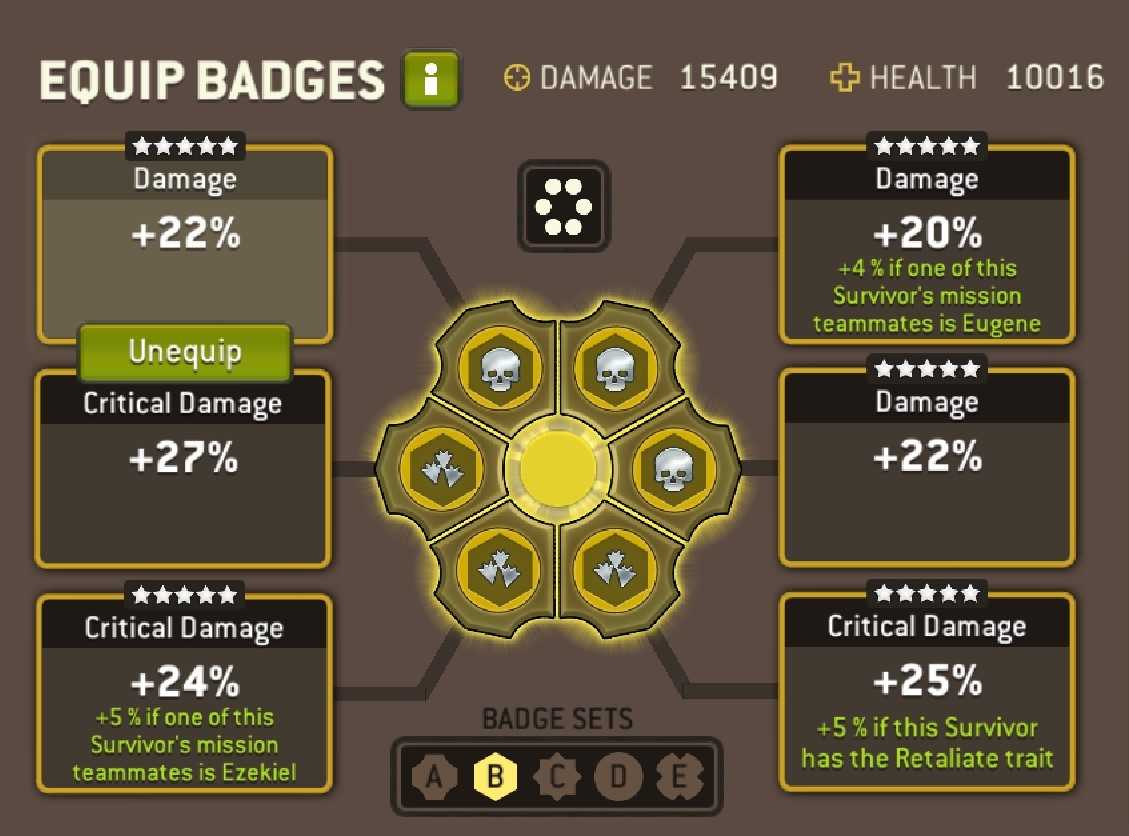 Dazzler TWDMember of the Super Greens Top 50 Global Guild 
Check out my youtube channel for more tips, tricks & tutorialsYoutube channel: https://www.youtube.com/channel/UC_Nkq-eeI2r3bP9tGJqi4Vw
Comments
Categories
343

Welcome

21.8K

The Walking Dead: No Man's Land

4.6K

Bugs & Issues

1.5K

Off Topic