Tyreese Bundle Mispriced?
Usually Star Hero Bundles cost 20.99$ CAD. Last week the Star Hero Bundle with Princess was 17.99$ CAD. This week, the one with Tyreese is 27.99$ CAD? I was excited to see the price drop to 17.99$ and was hoping Star Hero Bundles would stay at that price since I always thought 20.99$ was a bit expensive. Why did it go down to 17.99$ and then up to 27.99$?
Took the screenshot of the Princess bundle on discord, its 17.99$ in CAD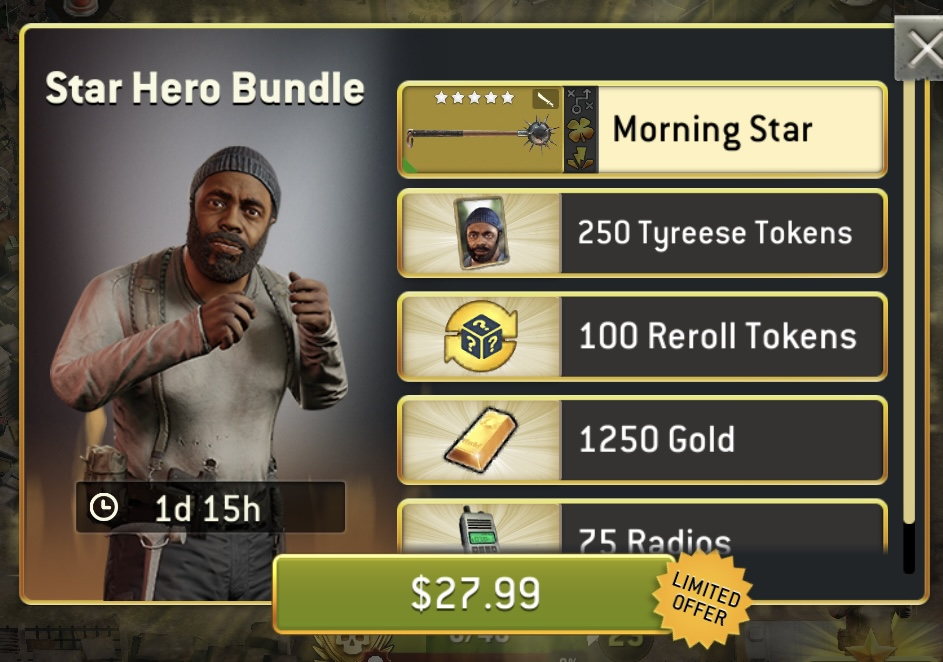 Both offer the same thing why 10$ difference?
Comments
Categories
343

Welcome

21.8K

The Walking Dead: No Man's Land

4.6K

Bugs & Issues

1.5K

Off Topic