Look at Governator!
Today i woke up and my fave human/no human buddy
@Governator
was there at the top! 🥂🥳
Only a cyborg could broke the sci-fy rules and figure out timings to be at the top of the leaderboard! 😂😂😂
(..you still have chances to move up one step i think)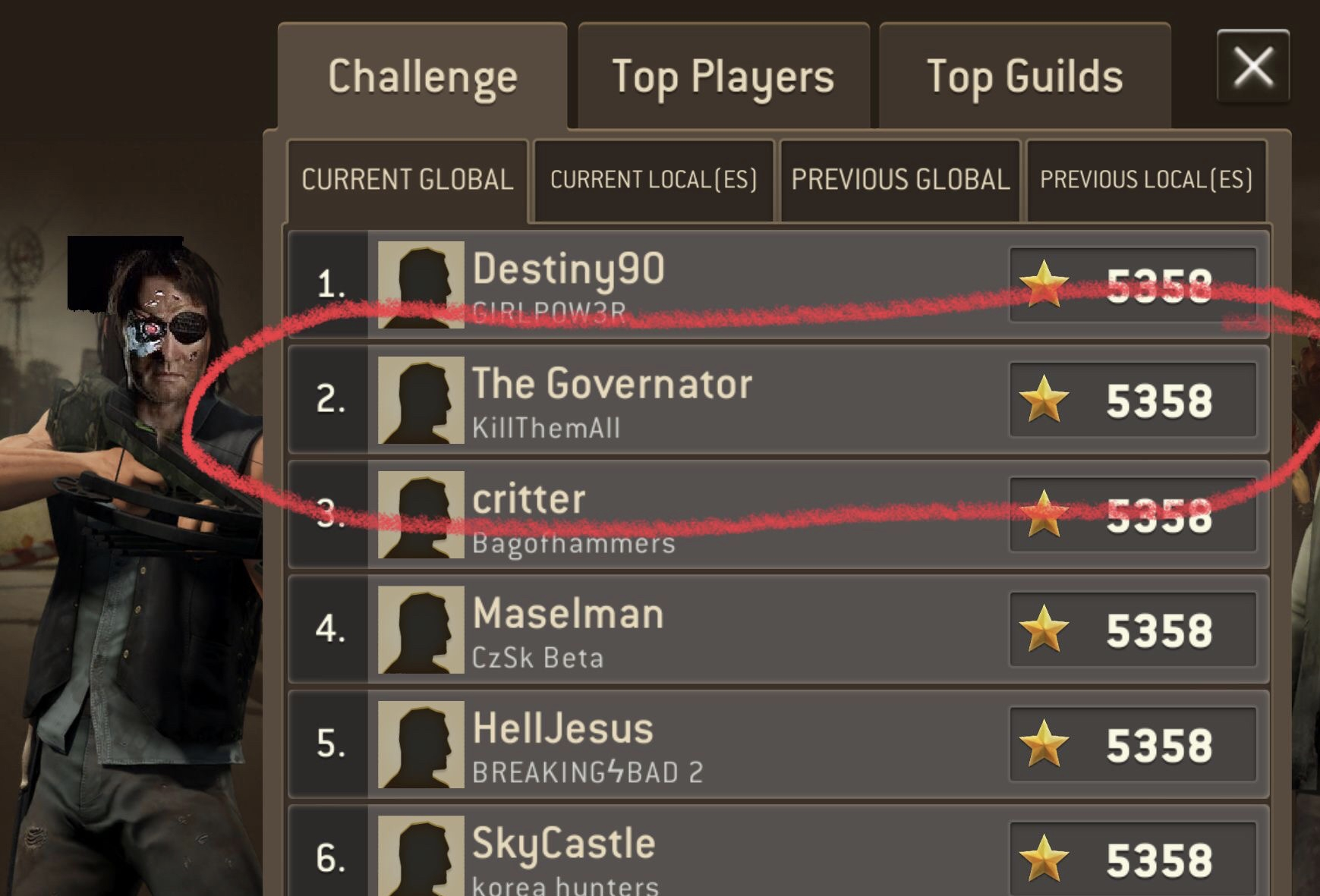 "Always be yourself unless you can be a capybara. Then always be a capybara".
--> Do you need a guild? ...send me a
Private Message
. LINE ID: capyrodent
My
Recruiting den
. Capy into
Music History
 and my "
Art Objects
" in the Next Games Collection, now DECA Collection.
Comments
Categories
343

Welcome

21.8K

The Walking Dead: No Man's Land

4.6K

Bugs & Issues

1.5K

Off Topic